Nordic Cosplay Championship 2017 -karsintakisaajien esittelyt
TAMAMERU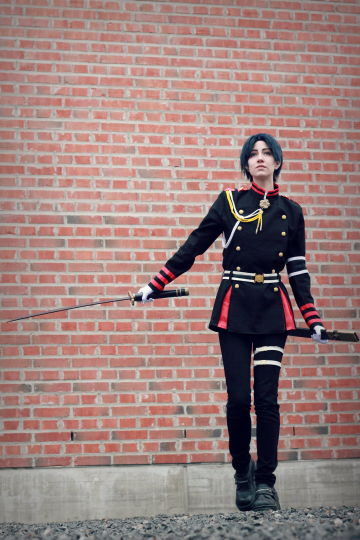 Character: Guren Ichinose, Series: Owari no Seraph
Photo by: Anni "Tacchi" Lehtinen
Hi! I'm Tamameru and I've been cosplaying since 2010. For me, cosplay is more than just a hobby. Year after year it has become a bigger part of my life. I really like it when I can challenge myself and bring to life characters I love. Nowadays my sewing machine is one of my bestfriends and working with fabrics is my favorite part of costume making. To be honest, I don't know what I would do without cosplay.
During the past year I've seen so many inspiring performances and felt that now is my time to get on stage too! I'm looking forward to competing again (and making good memories.) After all, cosplay is all about having fun!
https://www.facebook.com/tamamerucosplay/
https://www.instagram.com/tamameru/
KAISA/SONOKO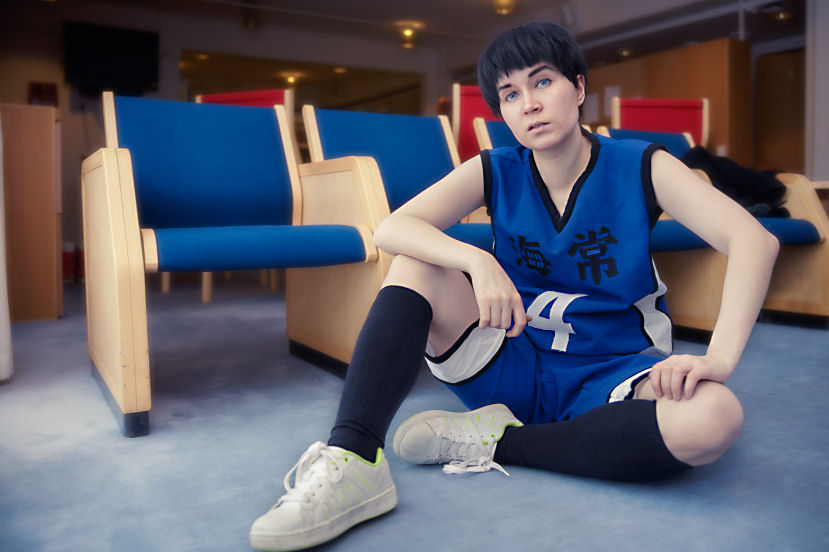 Kuvaaja: Sami "Rabbana" Räbinä
Hello, my name is Kaisa "Sonoko" Sarvela. I started cosplaying 8 years ago. Right now I'm studying to become a dressmaker. I want to make my costumes from as authentic materials as possible, and I love colorful designs and little details. Also a fun fact: Wool and linen are my favorite materials!
My favorite thing about cosplay (besides making costumes) is performing. I love being on stage and I am used to perform with a pair or a group, so NCC preliminaries will be an interesting challenge to me, since I have to do a skit all by myself. I'm really waiting for preliminaries and right now I'm doing my best getting my costume and skit prepared for Tracon. See ya there!
https://www.facebook.com/Malicionna
http://worldcosplay.net/member/Malicionna
https://twitter.com/Malicionna
LIISA/VOLPICOSPLAY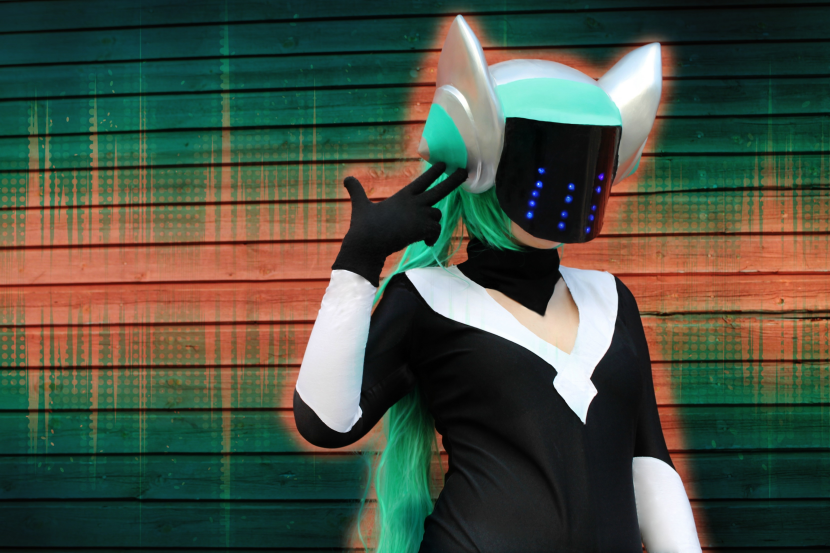 Character: DJ Sona, Series: League of Legends
Photo by Anniina Halonen.
Hi everyone! My name is Liisa Luukka, also known as Volpicosplay. I have been cosplaying since 2010.
Cosplay is a really important hobby for me, and I want to show people things that I can make with my bare hands.
I make my costumes and props on the floor of my room and recycle almost all of my materials, or I gather them somewhere for a cheap price.
I enjoy making big costumes with many details but I prefer EVA-foam over fabric, because I am not a big fan of sewing.
See you at NCC!
LOTTA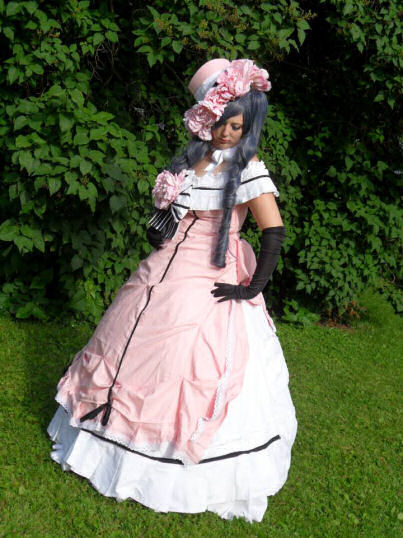 Character: Ciel Phantomhive, Series: Kuroshitsuji
Photo by Misa
Hey there!
I'm Lotta, 22 y/o, born and raised in Tampere, Finland. I started cosplaying in 2008 and took part on my first cosplay comepetition two years later.
I love cosplaying as I can be creative and express myself through the costumes I make. Making the costumes is an exciting process where you get to
push yourself, give your all to the dress and see the improvement with every dress finished.
I enjoy competing as it's always an opportunity to push myself beyond my limits and reach for something new. Competing in the NCC felt like the next step I had to take on my cosplay "career", therefore I'm happy to be able to participate in this competition! Last but not least, I'm a bit of a moviemaniac, I love Tim Burton's movies, horror films and of course Disney makes great ones too!
AINO/RULLARINKELI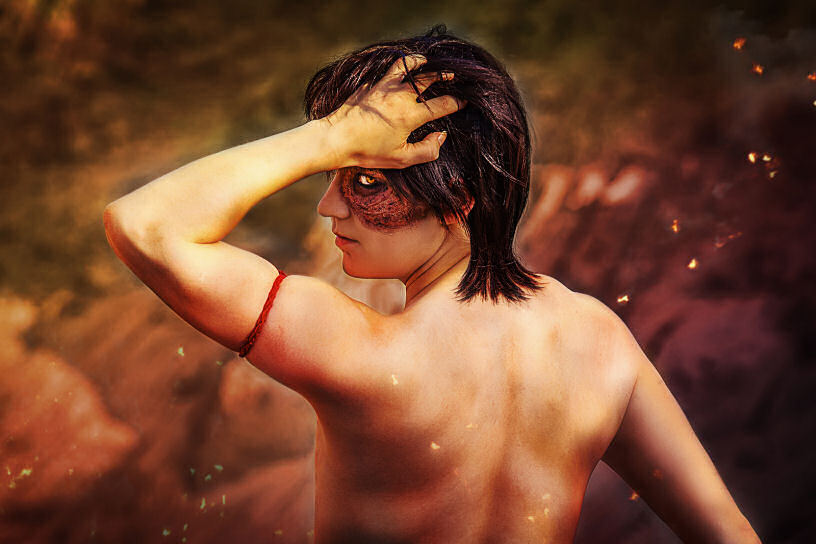 Character: Prince Zuko, Series: Avatar: The Last Airbender
Photo by Sami "räbbänä" Räbinä
Hello!
I'm Aino aka rullarinkeli! I come from Oulu, the Nothern Finland, where we wrestle with polars bears and ride on reindeers, also I've cosplayed about 9 years. Poetic! The great thing about cosplay is that there's always something new to learn and because of that I propably never get tired of this amazing hobby. In costumes I appriciate authentic material choises and nitpicking everything, and in performing BIG shows are my thing!
I'm curious about international cosplay competitions like NCC, because it's fascinating to see how cosplay competitions and cosplay culture is outside of Finland. In this competition I'll get to do one of my dream cosplays so I'm really looking forward getting on the stage and groove! Good luck to my fellow competitors and let's make this NCC-preliminaries the best so far!
https://www.facebook.com/rullarinkeli/
https://worldcosplay.net/member/332
http://rullarinkeli.deviantart.com/
LAURA/LAA_LAA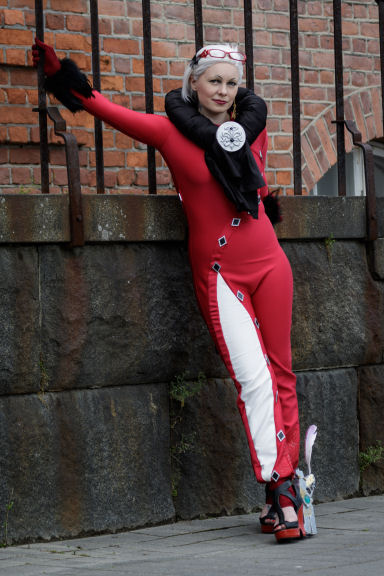 Character: Jeanne, Series: Bayonetta
Photo by Tapio Matikainen
Hello Hello,
my name is Laura (aka. Laa_Laa) and I have cosplayed almost 10 years now. I am a certified makeup artist that loves to do different clown cosplays and as a cosplayer, I am self learned sewer that is more interested on the personality than what the character wears, but I always priorities to learn something new on each costume that I do. I also enjoy doing props and armor parts with many kind of materials and mostly I get help from my family on them, so I am really happy that I can include my closest relatives in my passion for cosplay.
Some parts of my cosplay projects are connected to a cosplay group called Sieniluolan Lapset and we make CMVs, live action programs and mostly compete with different skit ideas. Firs time I performed on stage was 2008 and after that I have always wanted to compete. I have been part of over 20 cosplay skits with my group and as a solo performer, only because making different performanses are the most fun in this hobby.
You can also find me here:
http://silentcosplay.deviantart.com/
http://worldcosplay.net/member/Seibai
https://www.facebook.com/SilentCosplay/
IINA/MINTTUKETTU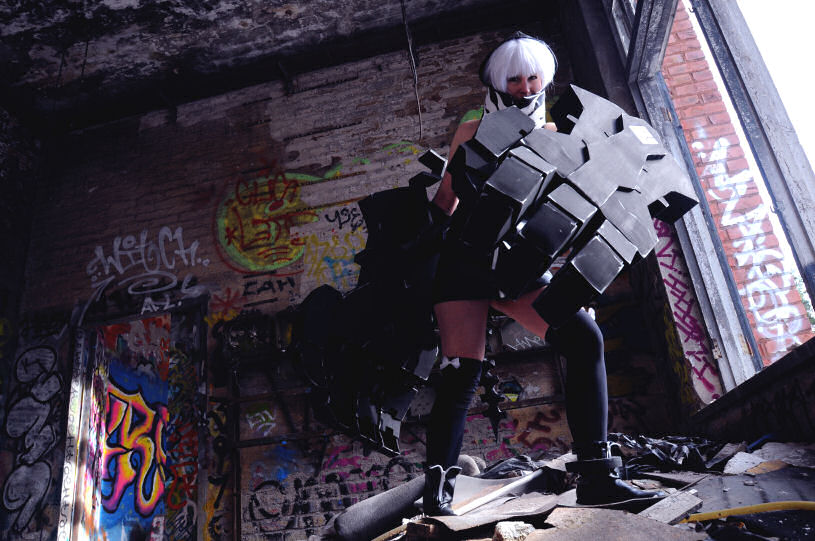 Character: Strength/Yuu koutari, Series: Black Rock Shooter
Photo by Sampo Henttonen

My name is Iina also know as Minttukettu (cosplay).
I started cosplaying in february 2014 and I have made 9 cosplays in total.
As Growing up I loved crafting, painting, acting and dressing up for Halloween and Easter.
Now as an adult I think cosplay is just perfect hobby to express all those things I loved as a kid.

Best thing in cosplay is that you can express yourself trough your art and you meet new awesome people with the same interest and love for the characters and series as you have.
As a person I'm really bad at giving credit to myself in anything I do and cosplaying has really boosted my self-esteem and helped me to be more forgiving towards myself.

I attend to NCC to push myself to try harder to be better and to break my limits as a person and as a cosplayer.

Here you can find me
http://minttukettucosplay.blogspot.fi
https://www.facebook.com/MinttukettuCosplay
http://minttukettu.deviantart.com/